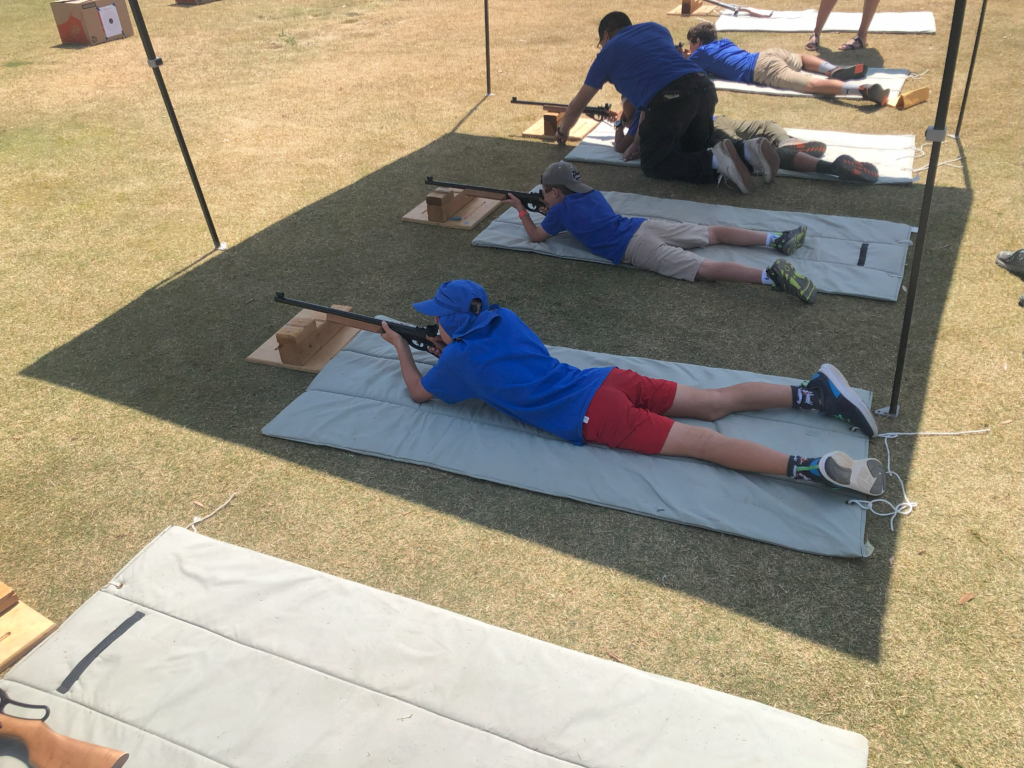 Cub Scouts from across Ventura County recently experienced an action-packed day of fun and adventure at the Shooting Sports Event hosted at the Ventura County Sheriff Camarillo Airport Station. The event, held on 7/22/2023, brought together young scouts and their families for a memorable day of marksmanship and skill-building. Let's dive into the exciting activities that made this event an absolute hit!
What Activities Were Featured?
The event offered a variety of shooting sports activities, providing a well-rounded experience for Cub Scouts of all ages. From BB guns to archery and even slingshots, the young participants had the chance to try their hand at different marksmanship challenges under expert guidance and supervision. With safety as a top priority, trained instructors ensured that every scout learned proper techniques and safety protocols, making it a memorable learning experience for all.
How Did Our Pack Engage?
Our pack was thrilled to be part of this fantastic event. We gathered at the Ventura County Sheriff's shooting range at Camarillo airport and joined the camaraderie with fellow Cub Scouts from the area. Our scouts eagerly participated in all three shooting sports activities, demonstrating excellent focus, determination, and a keen sense of sportsmanship throughout the day.
The Sheriff's Involvement and Community Connection:
The partnership with the Ventura County Sheriff's Department added an extra layer of excitement to the event. The sheriffs were not only instrumental in ensuring the safety and security of the event but also actively engaged with the Cub Scouts, imparting valuable lessons on teamwork, leadership, and community service. It was heartwarming to witness the positive rapport between law enforcement officers and our young scouts, reinforcing the values of trust and respect within our community.
Uniting Scouting Families:
The event was not just about shooting sports; it was a fantastic opportunity for scouting families to come together, bond, and create lasting memories. Parents and guardians participated alongside the scouts, cheering them on and sharing the joy of each successful shot. It was evident that the spirit of camaraderie extended beyond our pack, as families from various packs mingled and encouraged one another throughout the day.
The Ventura County Cub Scouts Shooting Sports Event at the Camarillo Airport Station was an absolute triumph. Our pack is immensely grateful to the organizers, the Ventura County Sheriff's Department, and all the dedicated volunteers who made this incredible experience possible. As we reflect on this event, we cherish the memories of our scouts challenging themselves, making new friends, and embracing the values that scouting instills. We look forward to future events that unite our scouting community and provide our young adventurers with opportunities to grow, learn, and thrive together.
Join us in celebrating the spirit of scouting and community as we embark on exciting journeys like this. Together, we continue to shape the future leaders of tomorrow, one unforgettable event at a time.