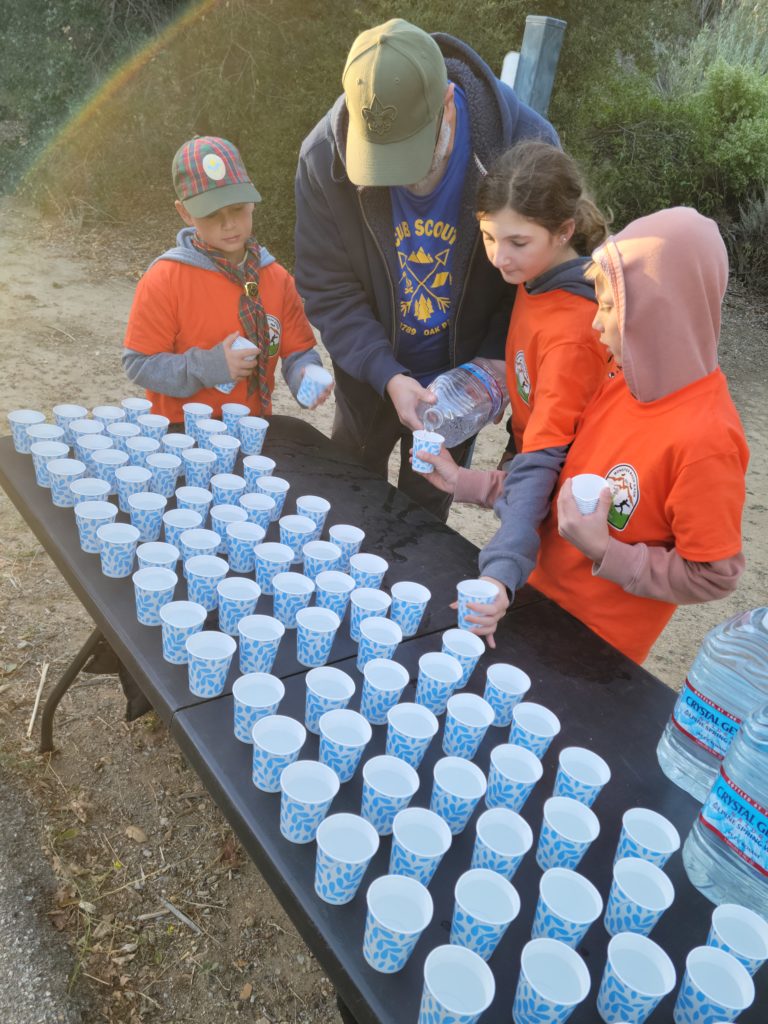 October 29th marked a festive stride through the streets and canyons of our community, as the Oak Park Unified School District hosted its first—and hopefully annual—Halloween 5K race. Amidst the rush of sneakers against pavement and the collective breaths of determination, there was a spirited oasis: our very own Pack 3789 running the water station, ensuring that every participant stayed hydrated and energized.
The race kicked off on the OPHS track, winding through the scenic vistas that Oak Park proudly calls home. For a $50 entry fee, runners received not only the opportunity to challenge their limits but also a commemorative t-shirt and a finisher's medal, tangible memories of their accomplishment.
Our pack, always eager to serve and support, donned their cheerful uniforms and manned the water station with efficiency and smiles. As volunteers, our scouts learned the value of community involvement and the joy of cheering on others. The experience was more than just handing out water; it was about fostering the spirit of camaraderie and witnessing firsthand the impact of small acts of kindness.
The event was not just a race but a celebration of health, community, and the spirited support that makes Oak Park such a remarkable place to live and learn. As our scouts handed out water and encouragement, they embodied the principles of the Scout Law, being helpful, friendly, and kind.
We are incredibly proud of our scouts for their service and enthusiasm. Their participation in the Oak Park 5K is a testament to their commitment to community and personal growth. As we look forward to making this an annual tradition, we extend our heartfelt thanks to all the runners and organizers for allowing us to be a part of this wonderful event.
Stay tuned for more adventures and service projects from Pack 3789, where we're not just growing future leaders—we're actively shaping a better community, one step (and one sip of water) at a time.